Trilobite hunting and collecting aren't always serious.
Please send us your humorous photographs, images, anecdotes, and stories about trilobites, so we can help you share them with other trilobitophiles.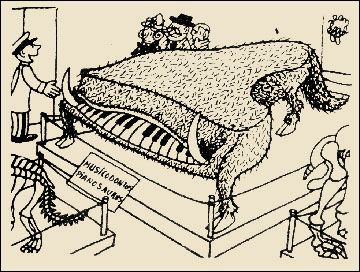 "Here is a Musicodont - ancestor to our grand piano".
(sign reads: "Musicodontus pianosaurus")
Jean Effel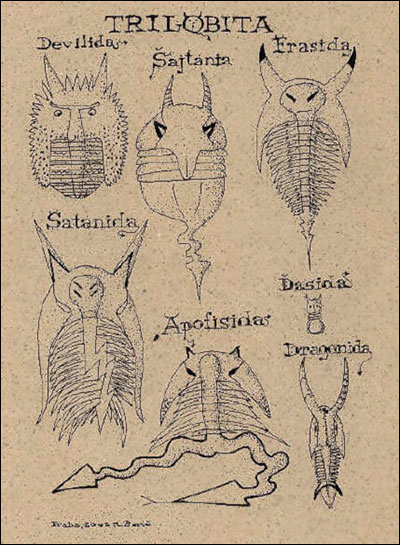 The devilish trilobites collection of Radko Saric
(Czech paleontologist and artist).